Alfresco dining in the mountains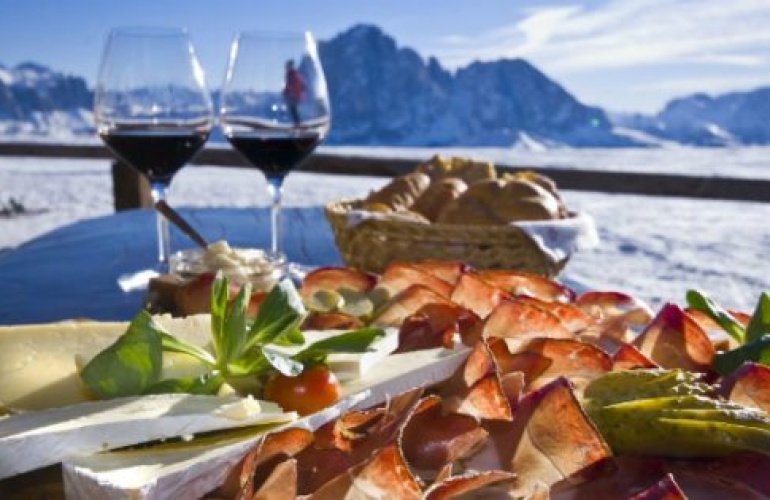 When planning a holiday in Cervinia and Valtournenche, yes the most obvious activity on the itinerary is definitely which piste to unleash the dare devil in you but why not tap into your culinary tastes as well? There is nothing more romantic than being nestled into a tiny little wood cabin restaurant, roaring fire, glass of local premium wine and enjoying hearty plates of Valle d'Aostan cuisine.
The best restaurants nestled in the heart of the mountains

Chalet Matterhorn Francis

Or what about sipping hot chocolate by the piste watching all the skiers fly past, whilst you are induldging in decadence. Or if you fancy going that one step further, try a "bombardino" which is a local grappa topped with whipped cream! Will certainly make for an interesting ski back down the mountains!

Mountain cuisine is definitely not for the faint hearted and even more a no no for anyone on a diet! The food is hearty and designed to fill you up and keep you warm whilst you brave the cold temperatures on the slopes.

Here are our favourite little restaurants that are a must to check out during your holiday:


Bombardino

ALPAGE RESTAURANTS

At the foot of the Matterhorn, surrounded by the beautiful nature of Valtournenche, not far from the center of Breuil Cervinia, the Alpage offers a restaurant service with traditional dishes of the Aosta Valley, welcoming guests in a traditional restaurant built in stone and wood.

BONTADINI

At an altitude of 3100 metres on ski run no. 6 on Plateau Rosà, at the start of the Bontadini chair-lift, stands Bar Ristorante Bontadini, with its spacious panoramic terraces.

CHALET ETOILE RESTAURANTS

The Chalet Etoile is a historical restaurant which is situated at the bottom of the Cervino. our menu with innovative recipes including reindeer filet tempua, ravioli with king crab. Their menu varies from fish, meat and of course the traditional meal of our region . Furthermore, to go along with the incredible flavor of their dishes, we do have a vast variety of local wine.

LINO'S BRASSERIE BAR & RESTAURANT RESTAURANTS

Lino's Bar is one of the most popular locales in Breuil-Cervinia. Lino's Bar offers its guests good beer, bar service and non-stop restaurant from 9 AM to 11 PM.

METZELET The bar-restaurant Metzelet ia a mountain chalet renovated in 2010. Located in the center of one of the most beautiful hollows of Valle d'Aosta, just a stone's throw from the ski lifts and from a 18 hole golf course, is the ideal starting point for trips in the mountains, walking with snowshoes, ski mountaineering, cross-country skiing and mountain biking.

Feeling inspired to discover Cervinia? Click on the link below to view our entire portfolio of apartments, chalets, and rascards in the mountains.