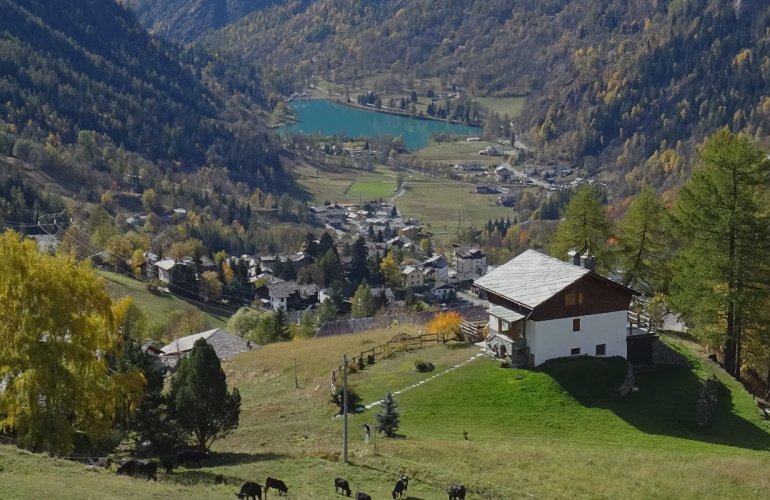 Valtournenche is a traditional mountain village located 1,500 m above sea level and maintains the old world charm with its rustic homes made from wood and stone that evoke a sense of tranquility and tradition.
Traditional mountain village in Aosta Valley
Located between 3 airports, Milan, Turin and Geneva, it is well located to be reached by tourists from all over the world.


it is an ideal holiday location due to its proximity to the ski resorts of Breuil-Cervinia and Zermatt in Switzerland. The locals are really passionate about looking after their friendly hospitality reputation and making guests feel at home.



Valtournenche

The "Valtournenche-Salette" is the gateway to the ski resorts area and to Breuil-Cervinia and Zermatt. To return back to Valtournenche town, you can ski down the long winding path called the "Gran Pista" which offers spectacular views over the "Grandes Murailles" mountain range.


The town centre is dotted with little boutiques selling handcrafted items, plus various restaurants specializing in traditional dishes, the perfect way to indulge after a long day on the slopes!
Feeling inspired? Click on the link to see all of our Holiday Rentals in Valtournenche and surrounding areas.